Red Light Jazz: 1, 2 & 3 June 2018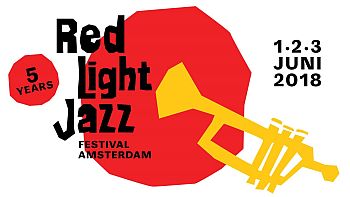 The 5th edition of the annual jazz festival in and around Amsterdam's famous Red Light District takes place on 1, 2 & 3 June. Started in 2014, initiated by local entrepreneurs, Red Light Jazz highlights the rich tradition Amsterdam has as a true jazz city. Casa Rosso will be a venue of really special performances! Stay tuned...

It was around this time that jazz found it's way over from the States, taking root in the old part of Amsterdam in clubs such as the 'Cotton Club' and 'Casablanca'. Kid Dynamite The 'Casablanca' at the Zeedijk gained a reputation as the ' mecca for jazz lovers' and is where the renowned sax player Kid Dynamite loved to play after coming to Amsterdam from Surinam in 1928. Kid Dynamite being one of the musicians being honoured by the festival along with the American trumpet player Chet Baker, who sadly lost his life in 1988 by falling out of the window from his hotel room at Hotel Prins Hendrik. Performing artists at the first edition of the Red Light Jazz Festival in 2014 were; New Cool Collective, Michiel Borstlap, Hans Dulfer, Deborah J. Carter & Zandscape, Saskia Laroo, Alex Rossi Quartet, Pigalle 44, Edu Ninck Blok Trio, Lils MacKintosh & Clous van Mechelen, Miss Bee, Naked Ears and many others. Red Light Jazz 2015 presented live in stage: The New York Round Midnight Orchestra, Gare Du Nord, Hans Dulfer, Mieke Stemerdink, Fra Fra Sound, Trio John Engels, Verweij & Friends, Ruben Hein, DJ Maestro, Amsterdam Faya Allstars, WhoSHEdo, Trunk, Mushroom Moses and many others. In 2016 Candy Dulfer, Hans Dulfer, New Cool Collective ft. Mark Reilly (Matt Bianco), Sinas, Massada, Oscar Harris, Ruud Breuls Quartet, The Jig, The Funkstamatics and more bands and artists performed at the Red Light Jazz festival. In 2017 the line-up included Jan Akkerman, Jack Broadbent (UK), Bruut!, Montis-Goudsmit & Directie, Conrad Herwig (USA), Bl3nder ft. Def P, Martijn van Iterson ft. Hermon Mehari (USA), André Vrolijk, Robin Nolan Trio, Floris Kappeyne Trio, Broken Brass Ensemble, Wouter Kiers Quartet ft. Natsumi Scarlett and Roos Jonker. When Red Light Jazz takes place a free festival guide is available at NH Collection Barbizon Palace (and also on our website) with the program and the participating venues across the Red Light District. Locations such as Sint Olofskapel, Café Casablanca, Cotton Club, Paleis van de Weemoed, The Bulldog Hotel, SkyLounge by Hilton, Bar Restaurant Living Mata Hari, Winston Kingdom, Hotel Torenzicht, Hotel Prins Hendrik, Café 't Mandje, Café Zilt, 'Skek and Theater Casa Rosso. The Dutch Jazz Archive and the Conservatory of Amsterdam are supporting Red Light Jazz.