Anniversary Party Impression by AT5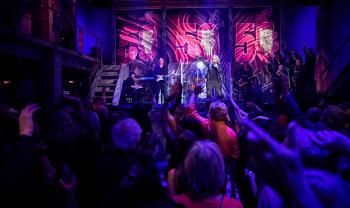 The Amsterdam News Channel AT5 has made an impression about the smashing 50 Year Anniversary Party of Casa Rosso last weekend. In the movie several business partners, employees and friends of Casa Rosso tell about the company, the owner and the business.
"The Red Light District cannot exist without Casa Rosso" says owner Jan Otten at the end of the clip. And as the King of the Red Light District, he is probably right.
Watch the full clip of the Casa Rosso Anniversary party ON THE website of AT5.
Created on .
Last updated on .