Christmas at Nursing Home De Flesseman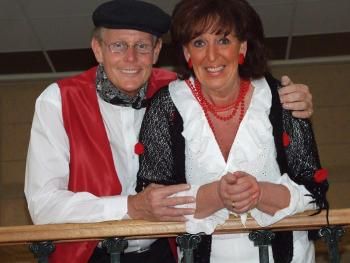 Every year Casa Rosso organizes a Christmas party for the residents and caregivers of the nursing home De Flesseman at the Nieuwmarkt. This party is held during an afternoon in December. Because of the well-known artists that come and perform then, the Christmas party is very well-known within the neighborhood. Owner Jan Otten finds it very important that the elderly of this nursing home have a wonderful Christmas as well. He wants to organize this party as a Christmas gift to the elderly and caregivers.
With this post we announce the first artists: Duo Hanna and Frits. They will sing typical Amsterdam songs which are highly appreciated by the residents of the nursing home, who mainly have their roots in Amsterdam.
Soon we will announce who the second artist of this Christmas party will be.
Created on .
Last updated on .