Partytime: 50 years Casa Rosso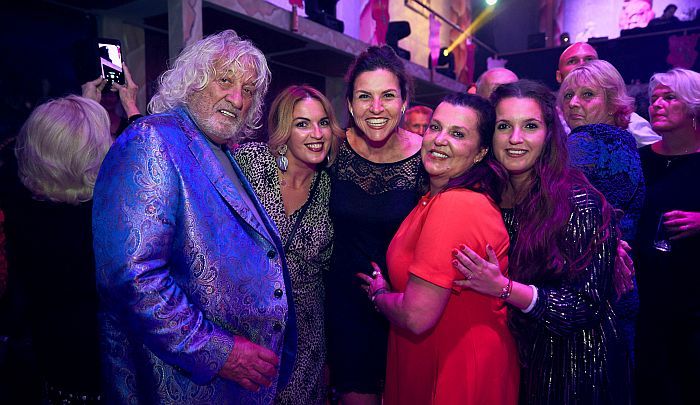 Our world famous erotic theatre celebrates its 50 year anniversary... so last weekend, it was party time!
Every evening -except on Sundays- proud owner Jan Otten can be found in front of the theatre. Jan, also known as the King of the Red Light District, will continue to do so 'until his last breath'. In the past 50 years much has changed in the area, but Casa Rosso still stands strong and the pink elephant remains a familiar icon on Oudezijds Achterburgwal.
On Saturday 20th October it was time to party! In a beautifully decorated venue we celebrated with family, friends, colleagues and business partners. It was an evening with impressive musical performances of George McCrae, Glennis Grace, Tavares, Gerard Joling and many more. The guests enjoyed drinks and delicious food, ice cream and oysters and a magic performance by Andrew Melia. Our talented pole dancer Shandy made sure the evening was 100% Casa Rosso style.
See an impression in the gallery (photos by Sander Baks).
Created on .
Last updated on .