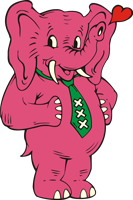 Koop tickets online met korting!
Tickets zijn zonder datum en 1 jaar geldig vanaf aankoopdatum.
Reserveren: alleen voor groepen vanaf 10 personen.
Minimumleeftijd: 18. Zie openingstijden
Buy your discount ticket online!
Tickets are not restricted to a date and valid 1 year after purchase.
Reservation: only required for groups of 10 or more.
Minimum age: 18. See opening times.
Door price: € 50,00 pp / € 65,00 incl. 2 drinks
Online price: € 47,00 pp / € 62,00 incl. 2 drinks